Check it out yeah boyee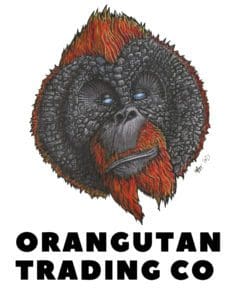 Spores are ace to look at and stuff
So, uh, hello. You've probably seen my writing in such places as "my Facebook page", "my Instagram page" or "this website". I like writing ridiculous words about things, and so I thought I might as well fire some of that into some blog posts. Probably one a week or something, who knows, likely some behind-the-scenes stuff? I expect I'm just going to write a load of old nonsense bollocks but who knows, some of it might be Solid Fucking Gold so you'll have to look at all of it on the off chance you miss anything life-changing, eh?
Just to get this out there nice and early – I like psychedelics, and I like the ol' magic mushrooms (whatever variety you can find, I am a fan). They are rad. I think they're a great mental health tool when used correctly, and also they're fun. However, and this is very fuckin' important, I absolutely do not and can not condone or help or be okay with anyone trying to grow any of those from the spores I sell. My personal views are my own, but I run my business according to what the law is, not what I wish it was. So basically don't go taking any of this as an invitation to message me daft incriminating stuff because even if you're my mum I'm gonna block you, you filthy criminal – and once more, for those right at the back, my products ain't for growing.
Anyway!
Running a magic mushroom spore business in the UK is really weird. It's basically in this mad grey area, where you can sell magic mushroom spores, and they're very popular and 100% legal, as long as you don't grow the fuckers, but also lots of people and organisations get kinda weird about it. Due to these spores being illegal in like three states in America (California, Georgia, and Idaho if you're interested), the major banks that underwrite all the payment processors just say "nah bruv" as it's easier for them to not have to navigate that complexity for the small amount of money involved (on their scale, obvs). This makes it a real twat-ache, especially when you're starting off and you haven't got a lot of "social proof". People get a bit twitchy around bank transfers sometimes, and much prefer the safety of PayPal or a charge-backable credit card, especially if you haven't got loads of reviews, which can make it hard to get going. I've now got tonnes of really good reviews both here and on Reddit which is great, people seem to like what I'm doing and that makes me happy.
Oh monkeyman, how did you begin your quest?
I started off on Reddit, where I'd previously bought a load of spores myself. It was a little bit easier back then, as there were some very big subreddits that you could advertise on – they were mainly US-based, but that just meant that there were hardly any other UK vendors on there, so it wasn't too hard to get a few sales. Some cool dudes that I'd met online started up r/EuSporeHub as a way to try to have a little base on Reddit that was more focused on this end of the world, so I signed up to that first and then American subreddits and started firing out spores. I realised quite quickly that if I was having to chat to every single customer to make a sale, I wouldn't be able to cope and it would become quickly unmanageable.
Reddit has since gotten a bit harder to advertise on, as most subreddits now won't let you even mention active spores at all, not even for microscopy. Reddit moderators have now gotten a bit sketched-out by it all. It's fair enough really. I don't give much of a fuck about platforms banning things, on one hand it's not exactly fair, but on the other it's their platform and they can decide what they want on there or not.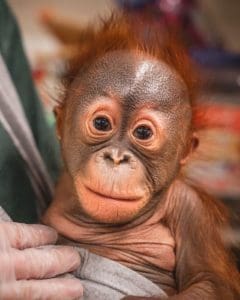 I had a look around for a cheap website solution – we'd just had a baby here at Orangutan Manor so money was a huge issue, and we were probably a couple of weeks off needing to visit a foodbank. Every quid I put into the business was a gamble with a potentially huge downside. I had to build up a piece at a time, starting off as cheaply as possible. I checked out Big Cartel (it's like a tenner a month and it's great), used a simple theme, bought a domain, and away I went. The only problem (I would probably still be using Big Cartel otherwise) was that they lock your payment options to Stripe or PayPal, and I already knew they would suspend my accounts and hold my money as soon as they knew I was slinging spores (that fun ol' grey area shit again).
And inevitably that happened! Stripe were pretty good about it (not like PayPal), and just said "you can have your money but we won't take any more payments for you" and actually told me that they had no moral judgement on my business, but also that their banks wouldn't allow it, so it was a no-go. However, I had been a crafty old Orangutan, and like I say, I knew that getting my payment options stopped was inevitable. I'd been working every single night and most weekends, and had taught myself how to do a bit of website magic, and built this site as my "SHIT HAS HIT THE FAN" resort. I had it waiting all along, and as soon as my Big Cartel site wasn't able to take payments, I just switched over to this one. I figured if I did it that way, I wouldn't have weeks of downtime while I tried to learn how to make the fuckin' CSS do what I needed it to. It was pretty knackering to be fair but here we are, it worked out alright in the end.
That's about it for now, if anyone's got any ideas of things you wanna see me write, feel free to message me on Insta which is definitely the best way of getting hold of me at the moment.
Cheers now! OTC