A few people have messaged me about card payments, and this is the story:
Payment Processors like PayPal, Stripe or Square don't like spore vending and don't want to have spore vendors as customers. There's more to it than this, but it's basically because the banks that underwrite them deem it as high-risk, and so once they realise we're selling spores (takes anywhere from a week to a couple of months), they lock our accounts and hold our funds. As you can imagine, for a small business this is an absolute nightmare. So now it's bank transfer and crypto as payment methods!
This may change at some point if any payment processors start to embrace the actual fuckin' future, but I'm not going to lose any (more) sleep over it. It is what it is. System's broke, same as it ever was.
I check the bank/crypto wallet multiple times a day, ending at around 5pm – if your payment comes in before 5pm, it will be processed that day and posted the next, if it's after 5pm it'll be processed the next day and posted the day after that! If you have paid and not received a confirmation by the next day, feel free to drop me an email or message me on Insta or Facebook (Insta will be quicker because I don't have the Facebook app on my phone), and I'll be happy to double-check for you.
Bank Transfer

So, if you wanna use bank transfer, it's very easy! You just choose that option at checkout, and you get sent an email with my bank details in. Send me your payment! If you're in the UK, this is super simple, we've all got apps on our phones that can do this instantly. If you're in Europe (yeah I know we're in Europe too, but I mean in Mainland Europe not Weird Europe where I live), I'd recommend using Revolut, or signing up for Wise using my lovely referral link (you'll be able to do some fee-free transactions this way). These options will get the payment made quickly, and then your stuff will be on it's way to you sooner!
If you are in America, you're definitely going to want to sign up to Wise, again, here is my referral link, or use Cash App, which now seems to work internationally. Super weird banking system you American dudes have got going on.
Cash App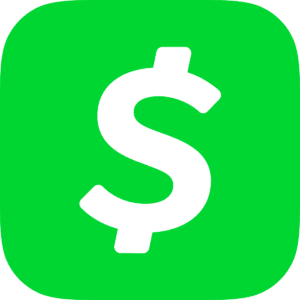 No longer accepting Cash App at the moment, sadly – they're run by the same people that do Square, and I think they're as equally unhappy about the spore slinging! If this changes, I'll let everyone know, but for the time being all my lovely American customers will have to sign up to Wise or use Crypto. C'est la vie!
Crypto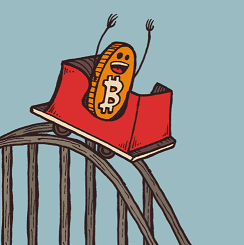 Crypto and bank transfer payments are fully integrated into this website, which means that both you and I get all the same notifications, and everything is still super simple. Choose the crypto option at checkout and you'll get shown the different currencies I can accept at that time. The payment gateway I use is Coinbase, but you don't have to use Coinbase, you can use whatever one you like to transfer your magical moon money.
If you're interested in crypto but haven't used it before, I can recommend Coinbase – I am also fairly new to the cryptocurrency party, but found getting set up with them really quick and very simple. They've got an app, which makes it easier again. If you wanna join and use my link which is this sentence, we'll both get $10 when you eventually deposit $100 (they do their promos in dollars). They also do little giveaways quite frequently, I've had about £40's worth of free Internet Money from them which I obviously spent responsibly (I spent it on darknet MDMA and it was pretty cool but I'm not a financial advisor so don't listen to me).
There are probably loads of other cool crypto companies out there but I haven't used any of them so I can't speak for how easy they are to use – you'll probably be able to find one you like.