It's pretty simple!
So those of you that follow my social media will have seen that I am now able to post to Ireland again! Yay! Now, spores have always been legal in Ireland (like most places in the world), but for some bizarre reason (most likely Brexit related), their local postal carrier, An Post, decided just before Christmas 2021 that Royal Mail's electronic customs information was incorrect. I got in contact with Royal Mail who told me that no, it was all fine, and it was a problem on An Post's side. This meant that pretty much all of my packages to Ireland got sent back (and not just mine, most eBay sellers too), which obviously cost me a whole lot of money in refunds, and I had to stop sending to Ireland. I am now giving it another shot following some discussions with customers who assure me all the eBay packages are coming through fine now, so yeah, it's a good day!
But: legality! Currently, as far as I am aware, the only places you can't have magic mushroom spores are three states in America (California, Georgia, and Idaho), and, bizarrely, Norway. This has always struck me as kinda weird in California's case, because they seem to be quite relaxed and left-leaning on a lot of issues (or as much as America can be, anyway). As a fun side-effect of those three American states not liking spores, the banks class spore vending as super high risk, which is why spore vendors can't take card payments.
The spores are completely legal everywhere else though, because in most countries it's the Psilocybin that's illegal, and it's only when someone attempts cultivation and tries to germinate the spores that Psilocybin begins to be produced. Basically, this means that you can collect all the magic mushroom spores you like, and it's not gonna cause you any problems at all!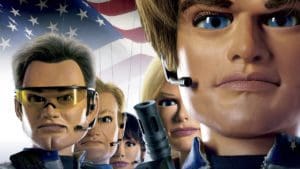 Customs Shenanigans
In my experience so far, (and to be fair, I send a lot of packages abroad every week) your local customs agents really don't give a shit, in a good way. They're on the lookout for anything illegal or incorrectly declared, that's their job. Thankfully for you (unless you live in Norway, California, Idaho or Georgia), Psilocybe Cubensis spores are legal, so there's nothing there that they care about. I personally import a large amount of spores from various countries, these are inspected at different stages of the customs process, and no-one cares. I suspect unless they're into mycology themselves (and it's still quite a niche hobby after all), they likely don't know what the product actually is – they're only human, and it's not like they would have an encyclopedic knowledge of every single item everyone in their country imports.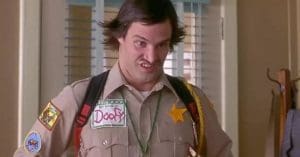 The Future
What do I reckon will happen in the future? I think my best guess would be this: it's a great time to collect all these spores and keep them in your library. Can't do anything else with them now, obviously. However, I'm confident that in the future there may well be a relaxation on the laws surrounding the cultivation of magic mushrooms. There's a reasonable amount evidence out there supporting the therapeutic benefits of a bit of Psilocybin, and there's a growing surge of popularity around mushrooms to the point where even fanny-candle vendor Gwyneth Paltrow is banging on about them.
Seems plausible then that it'll probably end up like the Cannabis market, with most places relaxing prohibition, and very possibly the industry getting co-opted by rich old Tory fucks. That would still be cooler than it is now – I've said multiple times that I think the cultivation of magic mushrooms should be legal, especially for personal use. Sadly that isn't the case at the moment, so that's why we just collect them and wait for a better future!