Crikey. Things have gone a bit weird lately, eh? I've not had the best of mental health throughout the whole Covid thing. I am a bit of a worrier sometimes, and also I could probably take slightly better care of myself, so Covid had me shitting it a bit. Whatever your take on it is, great, more power to ya, but I banged those vaccines in my arm the second I could. Fill me full of it. If someone had come up to me in a nightclub back in the day with some free stuff in a syringe I'd have had one in each arm so it seemed like a no-brainer to me. I know some of the psychedelic crowd aren't into this and hey! Whatever. You do you. We can all get along.
And then just as it seems like that might be getting a bit more manageable, Putin decides to add to my brainworm collection, start killing loads of innocent civilians, and moves us a little bit closer to the kind of war that the Fallout games begin with. Now, I quite like the Fallout games, but that's because it's got a nice mix of 1950's Americana in there; that might sound fun, but picture where we'd be: a mash-up of all the worse bits of that crossed with Tory Britain. Gigantic radioactive dickheads sanctioning everyone. I'm alright, thanks.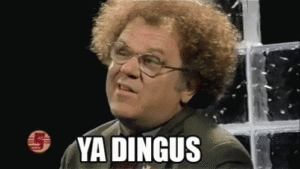 I am now Not Young, I was born in the early 80's, and I used to read shitloads when I was a kid. So obviously I had the vague vibe of "oh man maybe one day some dickhead is gonna push a button and I am going to melt" as a constant bit of background information in my little brain. I too have seen When the Wind Blows as a child (it was a bit unsettling). In the past 20 years, I haven't really thought about it, but here we are again, except this time I've got a couple of youngsters to look after now, and I'd quite like it if they got to be old people one day.
I'd genuinely thought that the world had moved past the idea of Nuclear bombs being an option, and it's kinda shit that all of that stuff seems to be back on the table. Like my dad used to say to me when I was young, "Putin you fucking stupid bastard, leave your sister alone and stop being a twat" (strange coincidence that he used to call me Putin I suppose).
I'm not a dude that gets particularly anxious on the regular, but yeah, it's been a long couple of years, if I'm honest, and I'm certainly drinking and smoking too much as a bit of a crappy coping strategy. I'm checking the fuckin' news way too many times a day too, and I'm not finding it very helpful, I'm just fucking compelled to. Doomscroll till the break of dawn, baby.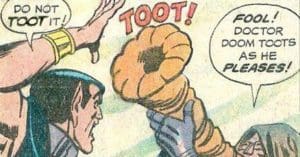 But! Here's what I'm doing, anyway. I'm trying to remind myself that this is yet another situation that I have no control over, and very little real information on. There's so much about this situation that I will never know, so I'm trying to worry less about it. I've also got zero input on whether things escalate or not (obviously me and the current Government aren't really on speaking terms anymore, haha), so there's little point me worrying about it. Everything could get better, who knows. I hope so anyway.
Bit of heavy one really, eh? I hope you and yours are safe, warm, and fed, and continue to be.
Anyway, next time it's back to irreverent bullshit hopefully. Been playing a lot of Elden Ring, that's got mushrooms and magic in, so it's probably on-topic enough! Seriously Elden Ring is really good.