I get a lot of questions sent to me via my Insta, which is probably the best way to get hold of me. My phone's often in my hand (I am a filthy millenial), and although I do check emails quite frequently my inbox moves pretty quickly. This is mainly due to the amount of "your order is being processed/sent" – basically, the people using Insta to get in touch are doing the right thing if they want a speedier answer. With that said, there are loads of questions I just can't (and won't) answer, so I'll try and explain why here, as well!
"Can I talk to you about growing magic mushrooms?"
Fuck no! Nope. Big ol' nope! Magic mushroom spores (like the ones I sell) currently occupy a nice little grey area, much like cannabis seeds, where they're totally legal to own and legal to do whatever you like with as long as you don't grow the fuckers. And when I say grow, I mean any kind of cultivation attempt, so this includes Agar work too. Do not ask me about any of this kind of stuff or send me any pictures of anything like this.
Do I think this is a morally correct law? No. It's a dumb law, made by some old-fashioned dudes, and it flies in the face of all available research. However, being morally correct doesn't mean you can just do whatever you like. I can do some good in the world by providing spore syringes for people to have a look at under the microscope, and that's what I want to do, so I've gotta play by the rules no matter how dumb I think those rules are.
There's a definite distinction here – yes, personally I think growing magic mushrooms is cool and good, but I won't sell anyone spores to break the law with or I'd be part of your evil nature crimes. I do genuinely have to block people when they talk about illegal shit, because I'm running a legal business, and I don't want to jeopardise that in any way.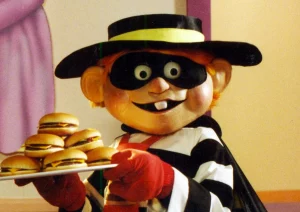 "Can I buy your spore syringes to sell in my shop?"
Yes, you can. I am more than happy to talk about wholesale pricing depending on how you want to do it. The amount of discount depends on a few things! Obviously you'd have to buy quite a few at once (100+), and I can either supply them like I do for my customers, all stickered up and in the bag with a needle and an alcohol wipe, or I can supply them completely unlabeled just as the syringe, and you can add your own branding to it all. For bigger orders, I'll need a bit of lead time which will usually be around a month (I'm pretty busy just keeping my own stuff in stock).
Like I've said in a previous blog post, I think there's loads of room left in the UK market for people to make a few quid, so if you wanna have a crack at it yourself, you should!
"Can I pay you with PayPal/Western Union Transfer?"
Nope! If you check out the Payment Methods page, you'll see the available ways to pay! PayPal are a bunch of fucks for about a million reasons, so fuck that, and I don't live in a city, so it's just not manageable to regularly be heading out to receive money via Western Union. You really should try Wise, as it's a fast and cheap way to send money, or if you're in the UK/USA then Cash App is pretty cool. I've got a referral code for Cash App over on the Payment Methods page, so we'll both get a free fiver if you sign up. It's like having a free beer!
"Surely you grow magic mushrooms yourself to get the spores?"
No, of course not, like I've said that would be illegal. A little-known phenomenon is that due to the vastly reduced growth rates of one of Britain's endangered species, Woods Porn (killed off by the Internet, sadly), something else has filled that evolutionary niche, and that's spore prints! If you go down to your local nature zone, have a good look in the holes in the trees and under the bushes. Instead of finding curiously stiff pages of Razzle featuring ladies with all their bits on display (like you would've done in the eighties), you'll find top quality dense spore prints. Nature works in such wonderful ways.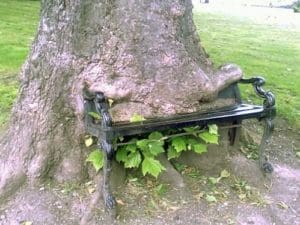 "How long will my order take to arrive?"
This varies, loads. Sadly Royal Mail will not change their descriptions on their website of the delivery aims – they're still claiming First Class is 24 hours, and yeah, sometimes it is, but just as often as not it'll take a couple a days.
This is more of an issue with International orders – again, Royal Mail claim delivery in around five days, but it can take a lot longer due to items having to go through customs. Basically Covid has made things a lot slower, as there are a lot of stages where staff sickness can have a significant knock-on effect. Your item has to go to my local post office, to a sorting office, to the airport, to UK customs, then it gets a ride on the airplane, then customs on your end, then to a sorting office, then to your local sorting office, then to your post worker – and at any stage of this, a few people being ill or having to socially distance can create a backlog. In terms of the product, it's still fine, as it can be stored at ambient temperatures for six months or so quite happily.
As always, I'd recommend tracked shipping on anything international – it costs a little more, but it's insured in the case of loss, and you'll be able to see what stage of the shipping process your package is at!
"When is the podcast coming?"
Just as soon as we work out if we can say anything interesting enough to take up your time! We've got all the gear now, so hopefully this weekend we're gonna have a little test run and see if it's worth half a damn. If we're not both cringing massively at the sounds of our own voices, then we'll upload it somewhere!